What is Dr. Saigal's approach to plastic surgery?
Dr. Saigal has a long history of plastic surgery in Orlando & delivering exceptional results without compromising safety, integrity, or conservative techniques. He is committed to performing minimally invasive procedures, many of which offer no external scarring for the patient. He takes his time listening to each patient's concerns and questions to formulate a plan of action perfectly tailored not only to the person's anatomical structures, but also to their lifestyle, comfort levels, and aesthetic preferences. In other words, Dr. Saigal is an artist in his work, considering a wealth of parameters to achieve excellent, natural-looking outcomes with the quickest recovery possible. He firmly believes that Plastic Surgery should whisper, not shout.
What is Dr. Saigal's demeanor?
As his testimonials confirm, Dr. Saigal is a thoughtful, compassionate and attentive physician who goes the extra mile to care for his patients. He is often on the phone or emailing with patients who have completed their surgeries, making sure each case's recovery is on track. He is careful to give each patient the utmost personal attention, treating everyone who enters the office as a unique individual. Dr. Saigal is committed to transparency and is passionate about ensuring his patients are well educated and informed about every treatment they receive. He encourages questions where other surgeons might shy away from extensive discussion.
What can you expect from your consultation?
First and foremost, Dr. Saigal, a double board-certified plastic surgeon in Orlando, performs a detailed physical evaluation to determine exactly what you are unhappy with. He also thoroughly reviews your medical and cosmetic history to understand your current goals better. After these assessments, he will discuss the best remedy for your concerns.
The doctor will discuss your desires for improvement and alert you to possible risks and complications associated with your treatment. He will explain the recovery process and show you before and after photos of previous patients. When you leave your consultation, you will understand what is required of you emotionally and physically, and you will walk away with a realistic impression of what surgery can accomplish.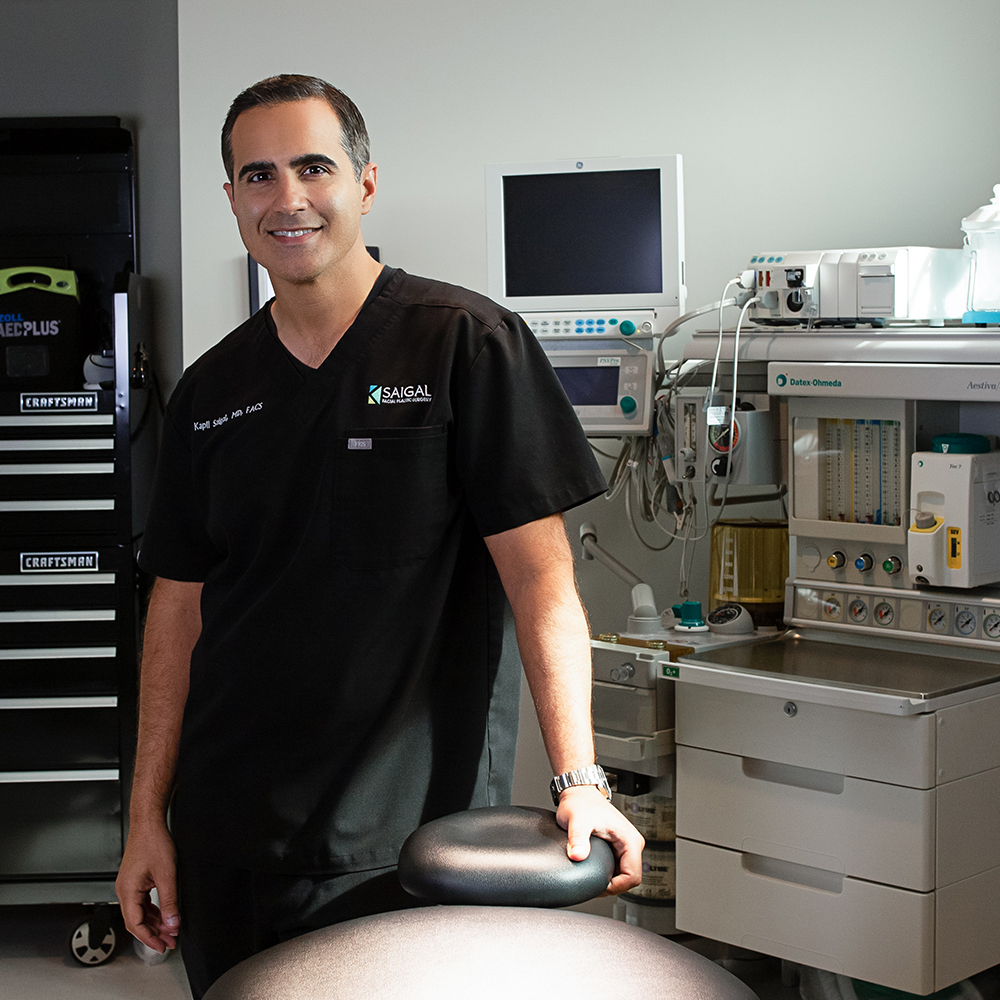 What results can you expect from your procedure?
Dr. Saigal has a reputation for outcomes that exceed expectations. Patients get the natural-looking results they desire, perfectly suited to their facial structures. Dr. Saigal will never suggest or perform a procedure that he is not 100% certain is in the best interest of the patient. Results thus tend to appear effortless and flattering while the work is seamless and undetectable. Friends and family members may notice how refreshed, rested and rejuvenated you look, but they will not know it's because you had a nose job, a facelift or a Botox treatment. His goal is to keep them guessing!
Matt
Absolutely flawless experience! From my initial consultation, and throughout my surgery and recovery, Dr. Saigal has been professional, responsive, meticulous, ...
Michael
I may never find the right words to express how happy and satisfied I feel , after being treated with such professionalism, kindness, and humanity by doctor Kap...
Andy
I am very impressed with Dr. Saigal's professionalism and care. He and his staff made my daughter feel comfortable and at home when she needed a facial procedur...
The decision to undergo facial plastic surgery is a very personal one. For the only part of your body you don't routinely cover, to achieve your personal goals, I suggest you consider an authority in the field. I hope to be among those you consider.