A nonsurgical nose job (also called a liquid rhinoplasty) is a nonsurgical alternative to rhinoplasty surgery that is performed in the office using injections.
The procedure takes about 30 minutes and can be done in the office with topical anesthesia. The results are visible immediately after the procedure, and there is essentially no downtime. This can be a fantastic procedure with many advantages, and a few disadvantages to rhinoplasty surgery. There is minimal downtime and reduced cost with this option, however, the results are not permanent and last about a year. Surgery may be prohibited for a period of time following a non-surgical nose job. Non-surgical nose job does not help with nasal breathing or nasal injuries.
How does a Liquid Rhinoplasty compare to a surgical rhinoplasty?
A liquid rhinoplasty is not as effective as a surgical rhinoplasty, though it is an excellent temporary option to improve the nasal appearance without the associated cost, anesthesia, and downtime of nasal surgery. It does not improve your breathing or change your bony or cartilaginous anatomy, nor does it remove a dorsal hump or bump.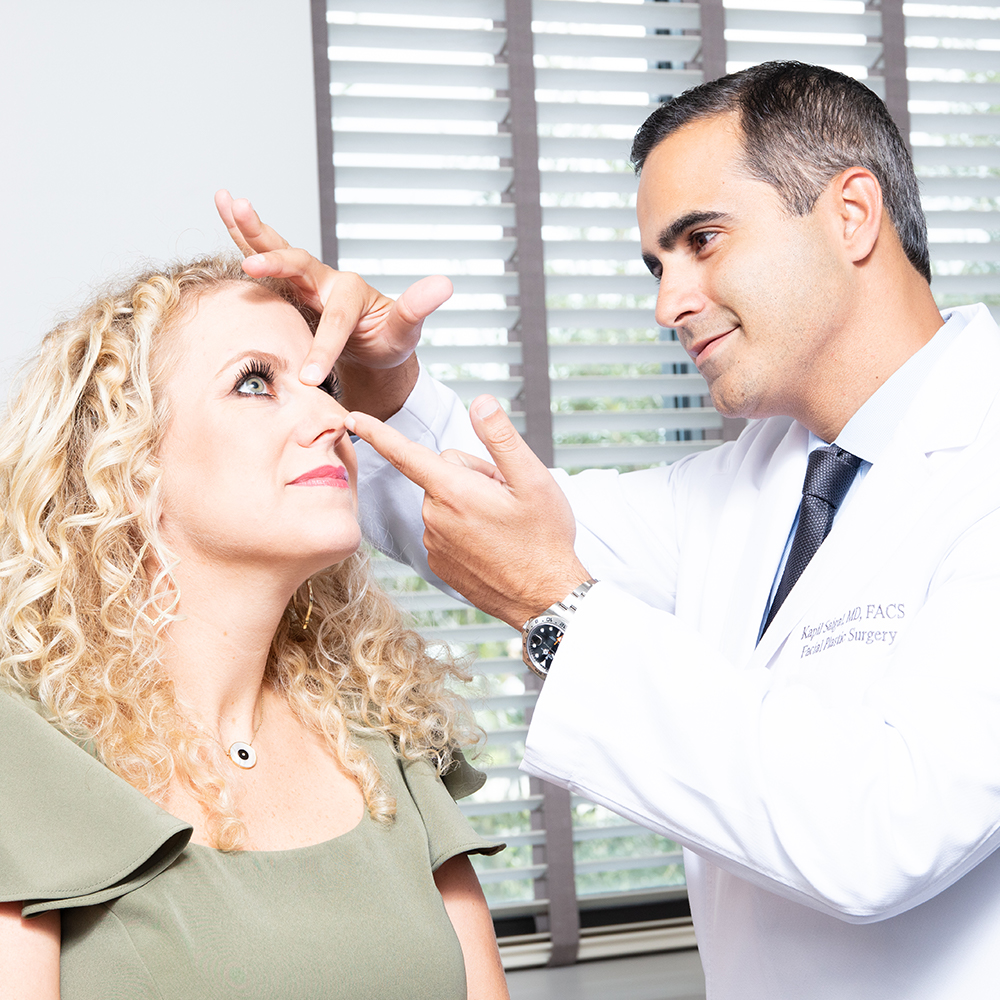 What are the options for Non-Surgical Rhinoplasty?
A non-surgical rhinoplasty can build up the bridge and radix of your nose. Dr. Saigal will inject a small amount of precisely-placed soft tissue filler such as Restylane or Juvederm to fill in this area and give you a beautiful new look in no time.
Before & After

What can a non-surgical
nose job do?
Help fill in concave areas in the nose—in a deviated nose, a liquid rhinoplasty can help camouflage irregularities of cartilage and bones in the nose
To achieve success with this technique, it is important to seek an experienced rhinoplasty surgeon for this option
Improve your profile by hiding a dorsal hump—a large dorsal hump can effectively be blended in with the rest of the nose making it much less noticeable
Improve the results of a previous rhinoplasty—surgical rhinoplasty can sometimes lead to very tiny lumps or bumps, or slight asymmetries between the two halves of the nose as the nasal bones heal
Filler, when injected by an expert, can carefully camouflage these areas without requiring further surgery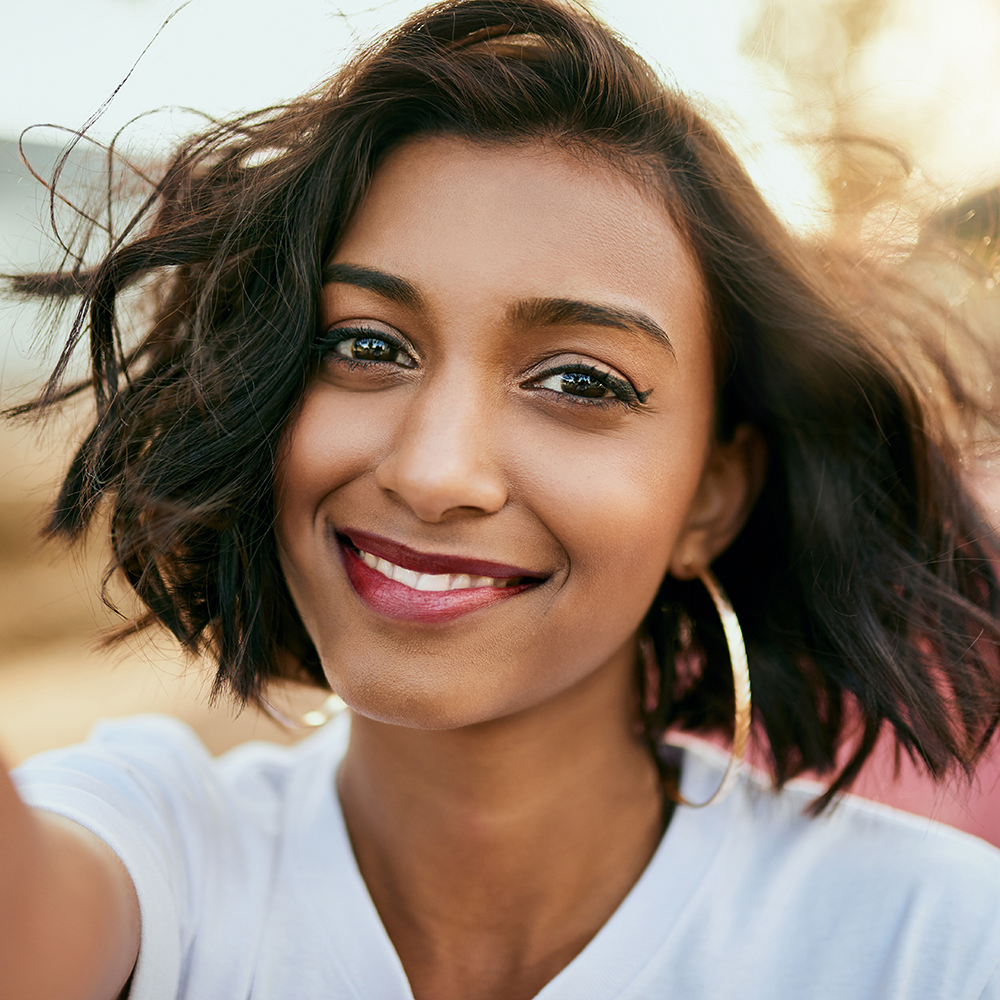 Christa
I had my nose surgery 1 year ago and I am still ecstatic about my results! His staff is friendly and caring and they all took such great care of me my entire pr...
Patrick
Excellent service and availability, my nose looks great and natural. I would reccomend him to anyone looking into getting rhinoplasty done.
Nicole
I visited Dr Saigal to receive a consultation for a rhinoplasty. My mother and I had spoken to two doctors before him and as soon as I sat down with Dr.Saigal I...
Abigail
I recently underwent a rhinoplasty procedure with Dr. Saigal and I could not be more thankful for him and his team! Prior to choosing him for my procedure I spo...
Theresa
EXCELLENT doctor! I entrusted him with my 15 year old daughter's rhinoplasty and sinus surgery. His approach is delicate and realistic. He fully explains every...
Loren
Almost a year ago, Dr. Saigal helped me on my journey to have better confidence in myself by performing a rhinoplasty on me. He was there for me throughout the ...
Carmela
What an amazing Doctor! I could not be happier with my results. During my first visit, Dr. Saigal sat and explained every one of my options thoroughly and sent ...
Non-Surgical Rhinoplasty - Before and After