What is rhinoplasty?
Rhinoplasty is one of the most common and elegant facial cosmetic procedures performed. The goal of rhinoplasty is to adjust the nose so it blends harmoniously with the rest of the face. Our mission is to give you a result that appears natural and fits the characteristics of your face without an over-operated look. In the office, we use digital imaging software to help you communicate your aesthetic ideal.
Rhinoplasty Before & After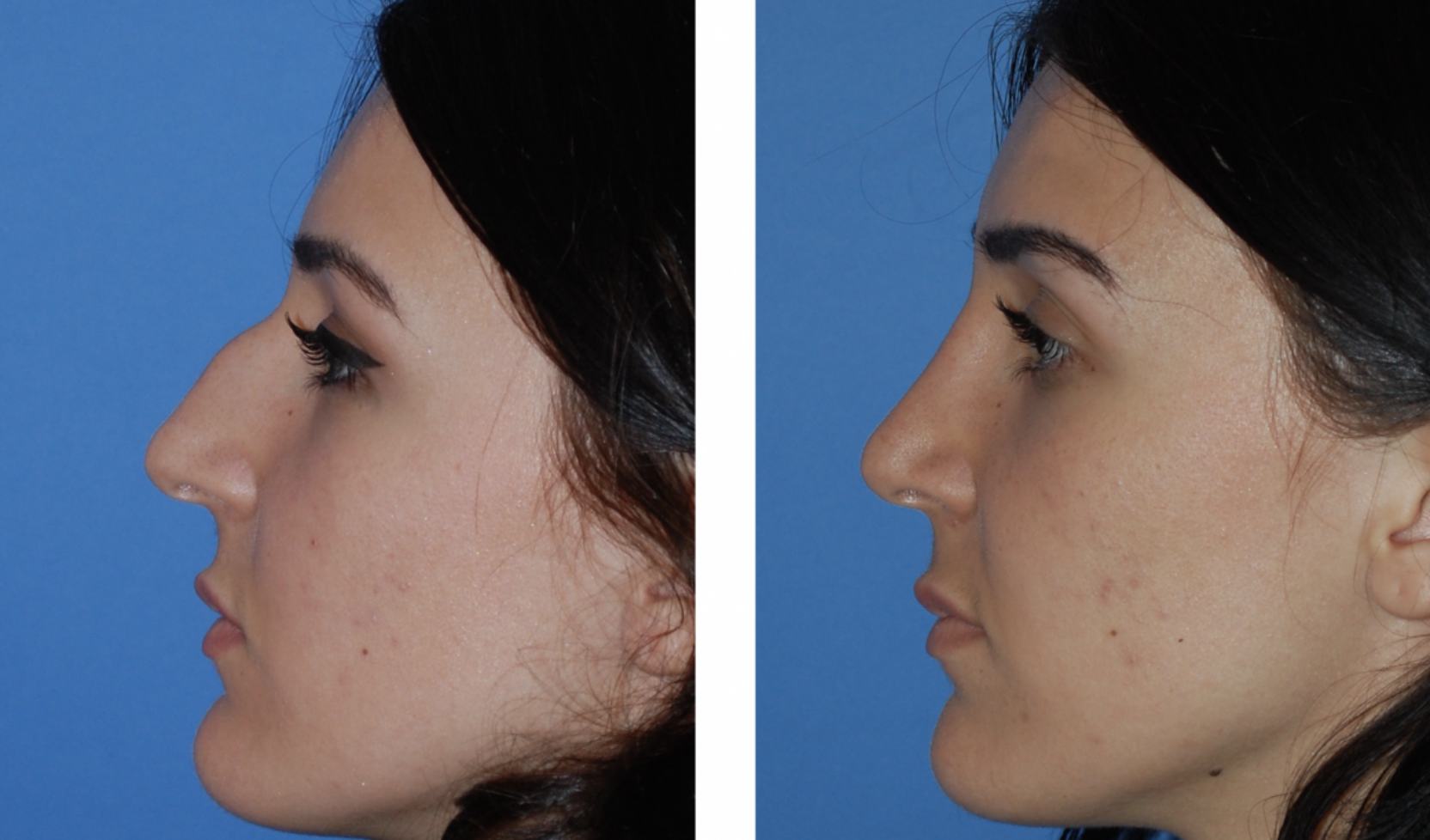 View More Rhinoplasty Results
Who is a good candidate for rhinoplasty?
Patients undergoing nose surgery should first and foremost be realistic in what they hope to achieve. A nose job can improve your looks, but it cannot (and should not) make you look like a different person. Additionally, patients will need to be in good health, both psychologically and physically, with no major medical conditions that might interfere with their surgery or recovery.
Those who are unhappy with the cosmetic aspects of their nose, or its function and structure will benefit from a consultation with Dr. Saigal in Orlando. The doctor can explain in depth the pros and cons of nasal refinement, and he can answer all your questions about the process, your recovery, and your results.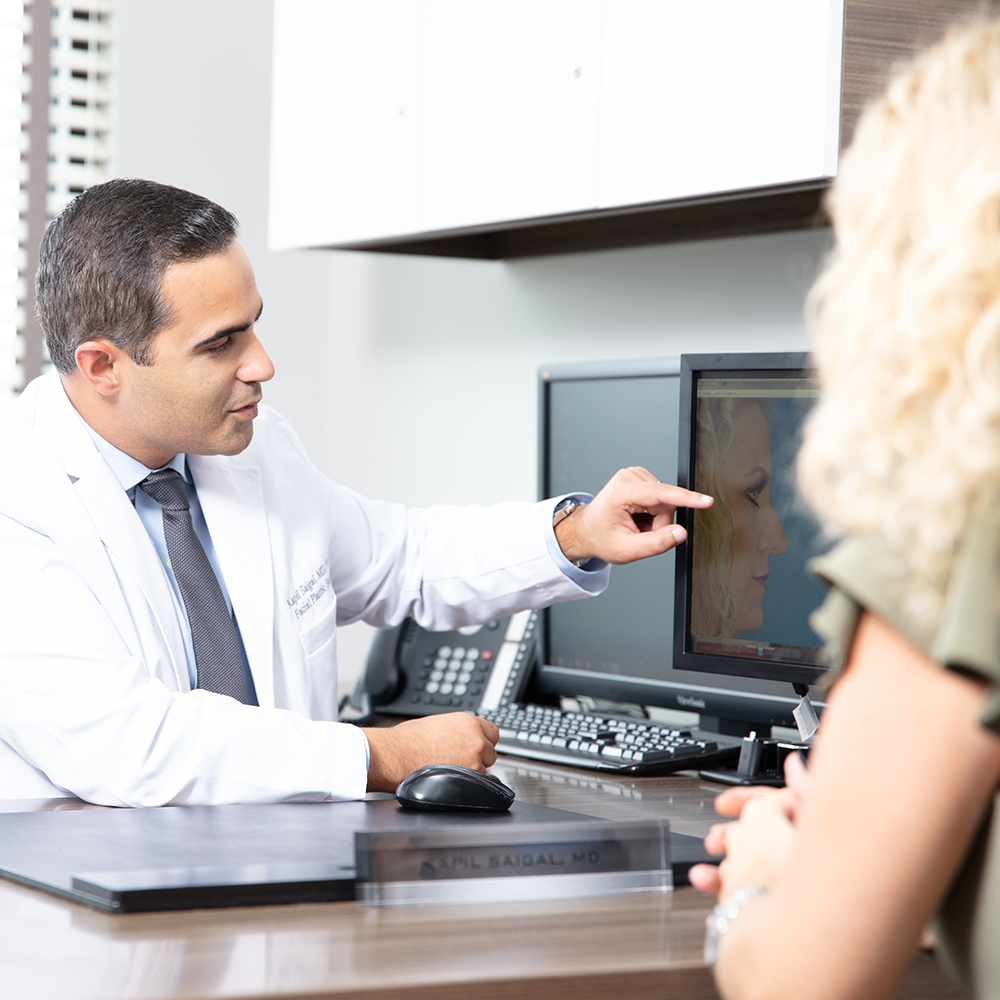 Gradually throughout my life, my nose has gotten more and more crooked and I could no longer breathe through my nose. Originally I went to an ENT who told me they would not be able to do the procedure and recommended Dr. Saigal to do it. I went to Dr. Saigal hoping that he would be able to fix the functional aspect of my nose as well as make it a little better looking by shaving down a bump I had and reducing the tip. He and his team are phenomenal and I feel lucky I got to experience this with them by my side. My nose looks and feels great, I can breathe, and I get so many compliments on it. I would recommend Dr. Saigal to anyone in a heartbeat. He is a miracle worker.
What is revision nose surgery?
Revision rhinoplasty is performed on Orlando patients where the architecture of the nose has been compromised from surgery done long ago. It can beautifully correct noses that are pinched, "scooped-out" or pointy. Often, revision surgery results in significant improvements in both appearance and nasal breathing. Dr. Saigal will discuss your options for cartilage grafting in revision surgery during your consultation.
How much does rhinoplasty cost?
Rhinoplasty costs vary based on the extent of the work performed. For instance, the cost for a rhinoplasty paired with septoplasty will be different from a procedure that focuses on nostril reduction. Thus, it is important to receive a quote from Dr. Saigal based on an individualized plan to improve your condition following the examination and consultation.
What is nostril reduction?
Large nostrils or a wide nasal base can compromise an otherwise attractive nose. Fortunately, even conservative removal of the excess nasal base can dramatically reduce the width of the lower nose.
A nostril reduction incision on the outside of the nose increases the likelihood of visible scarring. For this reason, Dr. Saigal prefers to hide the scar on the inside of the nostril using a procedure called a Weir excision. This technique can narrow your nostril bases, reduce the length of your nostril sidewalls, and make your nostrils smaller, depending on the design of the wedge excisions. The scar from a Weir excision remains hidden inside the nostrils.
What are the benefits of rhinoplasty with Dr. Saigal in Orlando?
Improved satisfaction with your appearance

A nose that is more suited to your face

Improved gender congruence

Improved breathing and nasal function

Refinement of the bridge, tip or nostrils

Minimal scarring

Reduced downtime

A more youthful aesthetic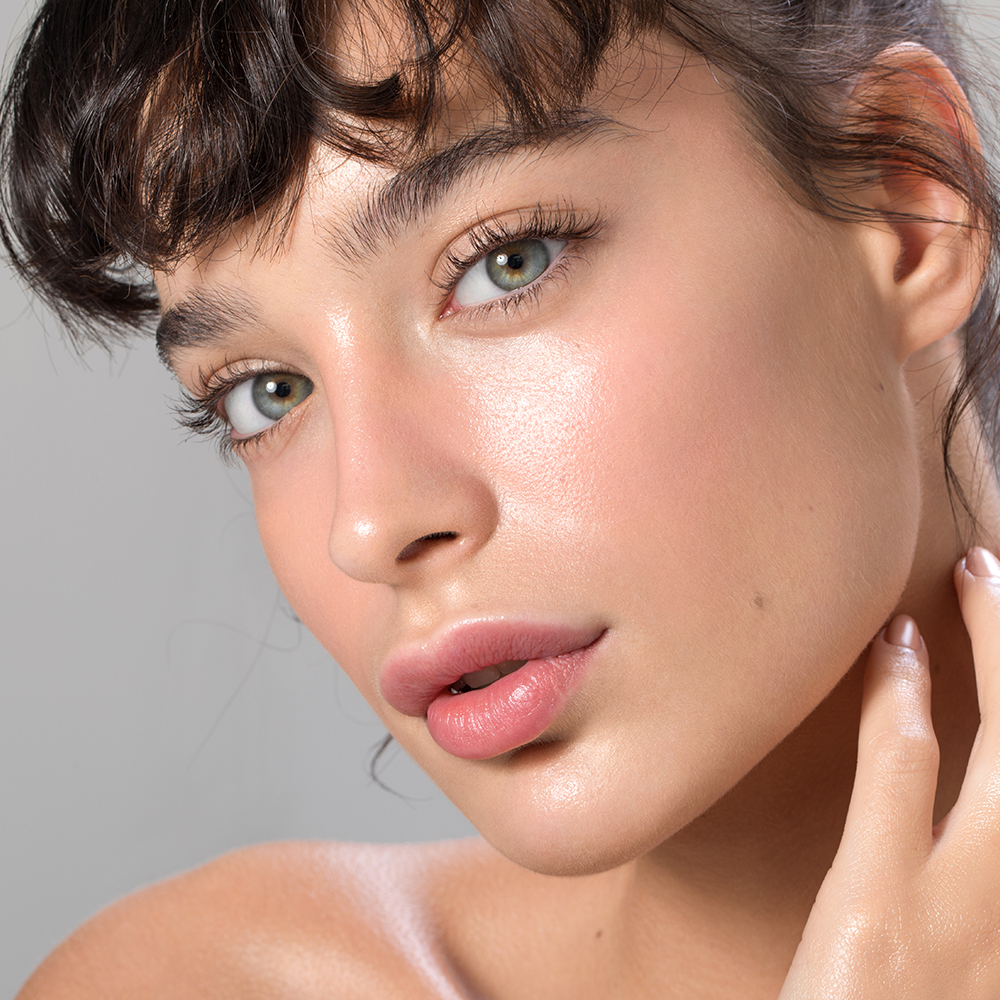 What can I expect from recovery?
Because Dr. Saigal uses a closed technique, you can expect less swelling, bruising and discomfort than usual. That said, there is still significant downtime for a nose job and you will need to rest for one to two weeks. Dr. Saigal will ensure your comfort by prescribing pain medications and he will carefully monitor your recovery by scheduling you for regular follow up visits. You will receive detailed aftercare instructions on when to return to work and exercise, how to protect your skin from the sun, and when to shower, how to sleep, and when you can wear makeup and glasses.
Why choose Dr. Saigal for rhinoplasty?
Dr. Saigal has a reputation for delivering customized results that accurately reflect the changes his patients ask for. He does not insert his opinion of what is aesthetically pleasing but listens carefully until he fully understands what the patient wants to achieve for their appearance. This approach has produced outstanding outcomes for patients seeking plastic surgery in Orlando, and Dr. Saigal remains among the most trusted and well-loved authorities in his field for this reason.
Christa
I had my nose surgery 1 year ago and I am still ecstatic about my results! His staff is friendly and caring and they all took such great care of me my entire pr...
Patrick
Excellent service and availability, my nose looks great and natural. I would reccomend him to anyone looking into getting rhinoplasty done.
Nicole
I visited Dr Saigal to receive a consultation for a rhinoplasty. My mother and I had spoken to two doctors before him and as soon as I sat down with Dr.Saigal I...
Abigail
I recently underwent a rhinoplasty procedure with Dr. Saigal and I could not be more thankful for him and his team! Prior to choosing him for my procedure I spo...
Theresa
EXCELLENT doctor! I entrusted him with my 15 year old daughter's rhinoplasty and sinus surgery. His approach is delicate and realistic. He fully explains every...
Loren
Almost a year ago, Dr. Saigal helped me on my journey to have better confidence in myself by performing a rhinoplasty on me. He was there for me throughout the ...
Carmela
What an amazing Doctor! I could not be happier with my results. During my first visit, Dr. Saigal sat and explained every one of my options thoroughly and sent ...