Blepharoplasty (aesthetic surgery of the eyelids) is done to improve the sagging appearance of the eyes. Aging and genetics play a role in changes to skin around the eyes, but so can things like sun exposure. These skin and muscle changes can make the eyes look tired or puffy and in some cases interfere with vision. Restoring eyes to a well shaped and youthful state can take away years and highlight the face.
What is Blepharoplasty?
Cosmetic surgery of the eyelids allows for rejuvenation by removing excess skin and fat that accumulates in the eyelids over time—correcting puffy bags and helping you look more energetic and well-rested. Dark circles, fine wrinkles, and certain medical conditions may play a role in the appearance of your eyes and must be addressed appropriately. Dr. Saigal will perform a thorough medical evaluation before going over what options can help you achieve your best result.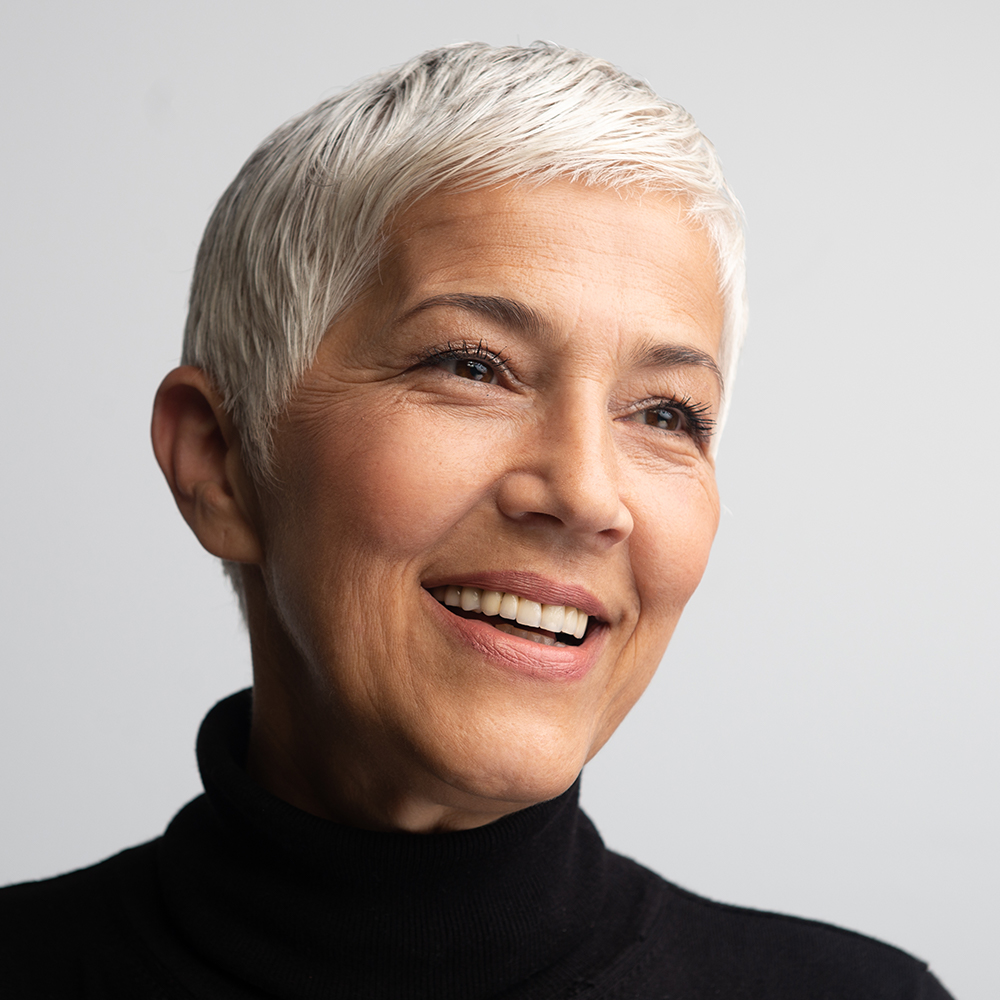 What is eyelid surgery like?
For upper eyelid surgery, Dr. Saigal will hide the incision in the upper eyelid crease; for lower eyelid surgery, he will hide it on the inside of the eyelid or occasionally under the eyelashes. Excess skin and fat are removed and muscles are repositioned to restore a more rested appearance. The procedure is most often done under general anesthesia in a fully accredited outpatient surgical center, but in certain cases Dr. Saigal may recommend surgery in the office under local anesthesia with oral sedation.
In some cases, Dr. Saigal may recommend blepharoplasty in combination with other procedures such as a brow and forehead lift, facelift, chemical peel, laser resurfacing of the skin, or even a facial fat transfer to rejuvenate the hollows of the undereye. Your treatment plan will always be customized and multiple options will be discussed in detail during your consultation with Dr. Saigal.
Before & After
View More
What should I expect with blepharoplasty recovery?
Pain is minimal after blepharoplasty surgery and bruising is rare but can easily be covered with makeup if it does occur. Dr. Saigal will provide complete aftercare instructions and a prescription for pain medication if necessary. Recovery generally takes between one to two weeks. You should be able to return to work in about one week and will want to avoid any strenuous activity and exercise for two weeks.