Reconstructive surgeries can be done for many reasons and may be simple or complex. Dr. Saigal is an expert in many kinds of reconstructive procedures and can help with many issues from moles and scars to major facial reconstruction.
Skin Cancer Reconstruction
Skin cancers such as basal cell carcinoma and squamous cell carcinoma are common treatable medical conditions but can sometimes present a clinical challenge; often, this requires a team approach. Skin lesions in sensitive areas such as the eyelids, nose, lips, and ears may be removed by a dermatologist or MOHS surgeon and subsequently managed by a facial plastic surgeon to produce optimal cosmetic and functional outcomes.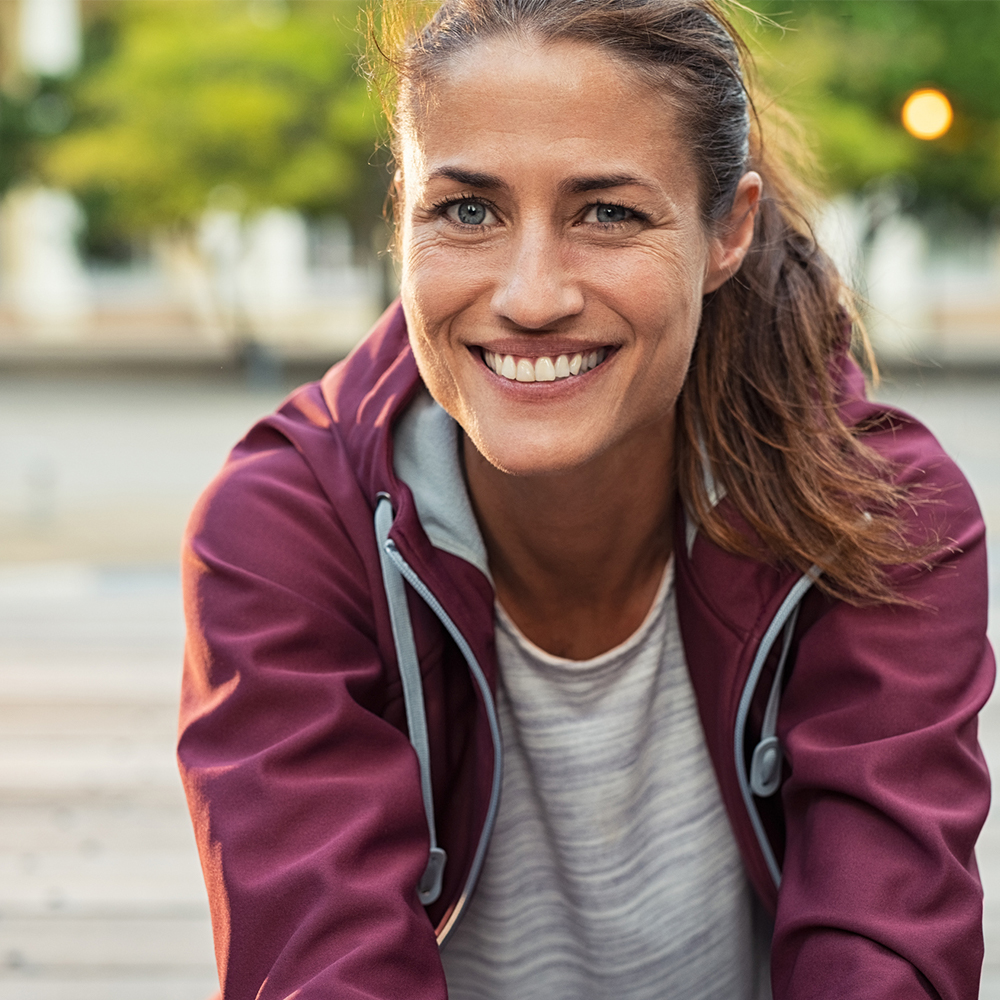 Reconstruction after MOHS Skin Cancer Surgery
Reconstructive work done to the face and neck require that skin grafts and local or pedicled skin flaps look natural and aesthetic when completed. This is especially difficult due to the complicated anatomy of the area and requires careful planning and meticulously closed and disguised incision lines. Dr. Saigal is particularly qualified to perform these reconstructions with his double board-certification and practical experience in these highly specialized surgeries.
Before & After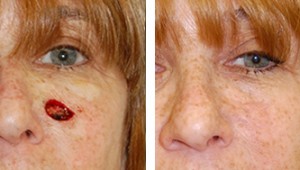 View More
Scar Revision
Scars can form after cuts and scrapes, accidents, injuries, burns, or even poorly closed medical procedures. When these are large and unsightly or located in areas that are difficult to hide, they can make one self-conscious. Dr. Saigal, an expert in plastic surgery in Orlando, can treat unattractive scars in a variety of ways, including dermabrasion, scar excision, Z-plasty, geometric broken line closure, or skin resurfacing. Schedule a consultation with Dr. Saigal to discuss your options and see which remedy is best suited to your particular needs.
Mole Removal
Moles can be concerning because they can be unattractive, bothersome, and sometimes even harmful. It's best to have a mole checked out and if you choose to remove it, the procedure is quick and usually painless with a fast recovery time. If you have moles that bother you, schedule your appointment with Dr. Saigal today.