Do you want to get rid of early signs of aging, such as wrinkles, deep lines, and sagging skin without surgeries, downtime, and scars? Orlando facial plastic surgeon Dr. Saigal administers Embrace RF, a non-surgical, minimally-invasive and scarless treatment that turns back the clock on your face by several years.
What is Embrace RF?
Embrace RF is an innovative and advanced anti-aging cosmetic treatment that combines two highly-effective FDA-approved treatments — FaceTite and Morpheus8. Embrace RF is an advanced technology that channels radio-frequency (RF) and bipolar RF energy to simultaneously provide facial contouring and fat reduction benefits.
What are the Benefits of Embrace RF?
No scarring or incisions

Non-surgical and minimally invasive procedure

Causes little to no pain or discomfort

Little to no downtime — you can resume work in 2 or 3 days

Only requires local anesthesia

Extremely uniform results

Two-in-one treatment — facial contouring and fat removal

Facilitates natural collagen production

Safe and FDA-approved technology with in-built safety protocols
Am I a Suitable Candidate for Embrace RF?
You're a suitable candidate for Embrace RF if you've lost considerable muscle definition and skin elasticity in your face and neck. As a result, you may have visible signs of aging, including wrinkles, fine lines, jowls, "marionette lines" extending down the mouth, nasolabial folds, sagging facial skin or drooping of the chin. The ideal candidates for Embrace RF want some of the benefits of a traditional facelift without undergoing surgery and are non-smokers in good overall health.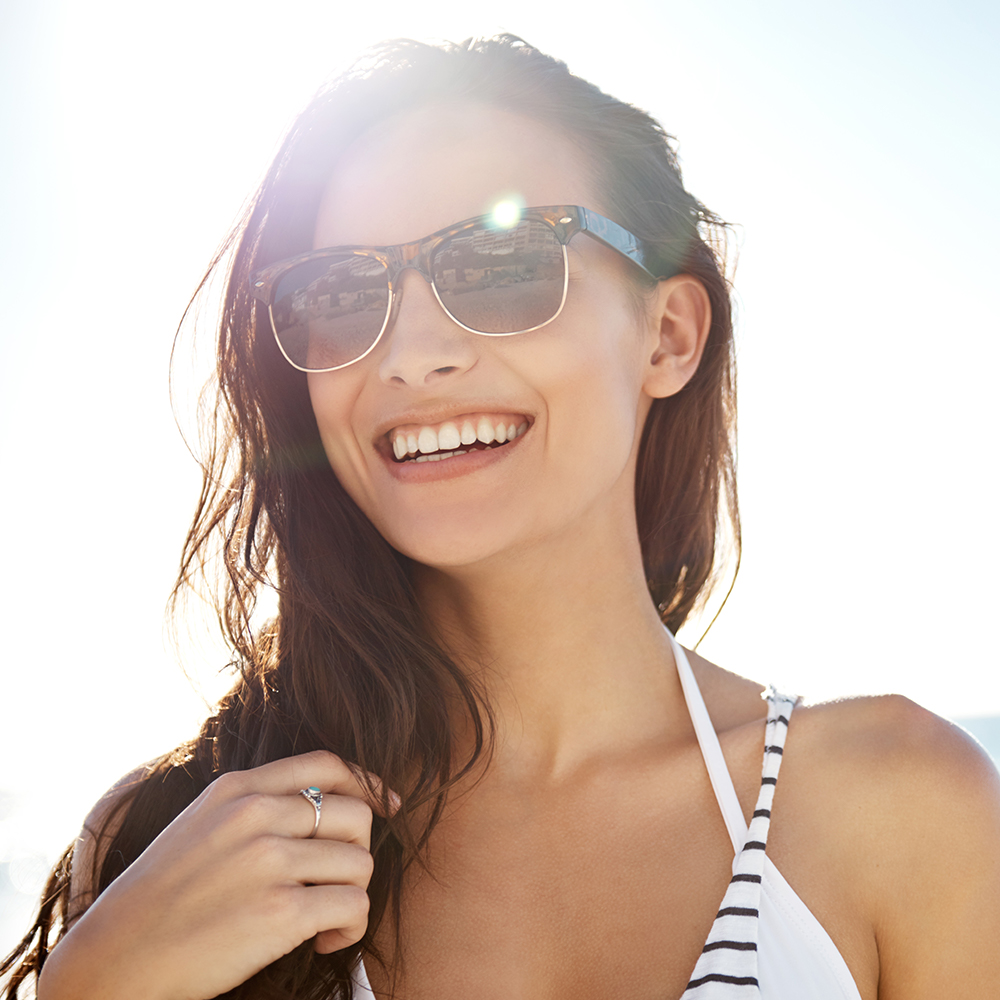 What does Embrace RF Treat?
Tired appearance

Wrinkles and fine lines

Jowls

Marionette lines around the mouth and nose

Sagging chin

Sagging facial skin

Double chin

Uneven skin texture
How Does Embrace RF Work?
Embrace RF combines two successful and effective anti-aging treatments — FaceTite and Morpheus8. As such, a single procedure tightens your skin while also removing fat tissues. During the procedure, Dr. Saigal inserts a thin cannula around 2 to 3 millimeters into your skin. The cannula delivers radiofrequency energy into your skin, which destroys fat cells and stimulates collagen production. RF energy destroys the stubborn fat tissues and makes your skin contract, tightening around your frame for a youthful and taut appearance.
What is Recovery Like from Embrace RF?
Embrace RF is performed under local anesthesia. Patients are awake for the complete procedure, but will not feel any pain. You can have someone drive you home immediately after the treatment, and can expect slight redness, tenderness and some swelling that recedes quickly. Most patients resume their work and regular social activities within 24 to 48 hours.
You will see some results of the treatment immediately; your skin will appear tighter and smoother. However, this is only the beginning and you will continue seeing results for up to one year, with most patients being very satisfied with the improvements even at 3 or 6 months out from the procedure.
Why Choose Dr. Saigal for Embrace RF?
Dr. Saigal doesn't believe in a cookie-cutter approach to cosmetic treatments. Instead, he carefully examines your skin type and discusses your expectations to curate the ideal cosmetic treatment plan. Dr. Saigal uses conservative treatments with natural-looking results, reducing the signs of aging without making it apparent that any treatment was done. If you're unhappy with your facial appearance, consult Dr. Saigal to discuss your cosmetic treatment options today.