Sinusitis is a common condition that affects over 35 million Americans every year.
The sinuses are air-filled spaces behind the forehead, cheeks, and eyes. They serve many functions, including making mucus, clearing infection, and warming the air we breathe. They also allow us to smell and taste. With minimally invasive sinus surgery, Dr. Saigal can ensure your ultimate health and well being, improving your quality of life.
What is chronic sinusitis?
When nasal pain or inflammation is constant, it is considered to be a chronic condition and may require surgery. Most often, mucus and fluids continue to build up in the sinus cavities and this causing pressure that is painful. Nasal polyps, enlarged turbinates, or a deviated septum may also be the cause of discomfort. Sinusitis can be acute, chronic or recurrent acute. Every patient is unique and requires a personal approach to therapy.
What is Dr. Saigal's approach to chronic sinusitis treatment?
When there is a specific anatomic blockage that does not respond to medicines, a CT scan is recommended. If it shows a functional blockage in the sinuses, surgical drainage may be the only effective approach. Functional Endoscopic Sinus Surgery (FESS) in combination with medications and allergy treatment can improve breathing and alleviate sinusitis symptoms.
Our typical treatment options include:
Acute — symptoms last 10-12 days and are typically addressed through self-care or medical therapy

Chronic — symptoms last three months or longer and can be addressed through medical therapy, an office procedure such as balloon sinus dilation, or functional endoscopic sinus surgery

Recurrent acute — multiple acute sinusitis breakouts in a calendar year can be addressed through medical therapy, an office procedure such as balloon sinus dilation, or functional endoscopic sinus surgery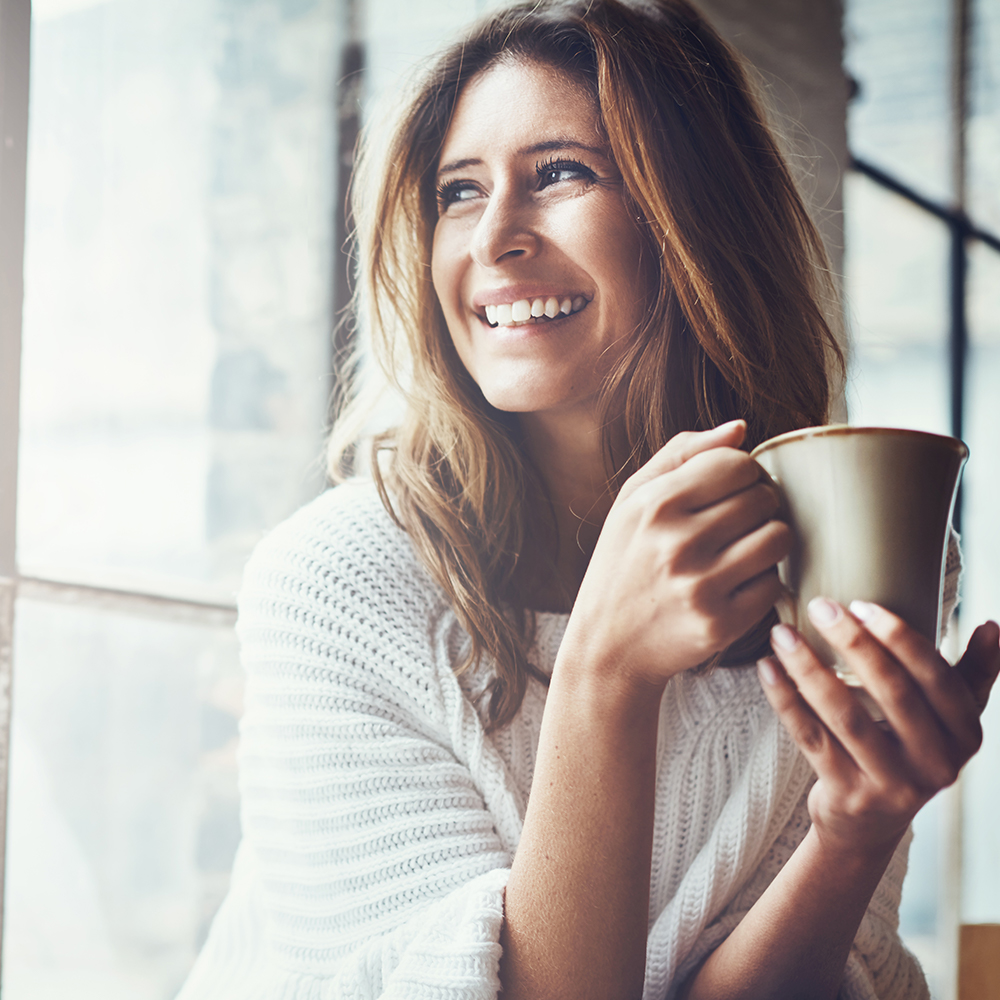 Signs and symptoms of sinusitis include:
Headaches

Thick or discolored nasal discharge

Nasal congestion

Facial pressure and pain around the eyes

Cough

Fatigue

Bad breath
What are the benefits of sinusitis treatment?
Improve allergies

Correct structural imbalances

Remove blockages

Reduce the effects of nasal trauma

Improve breathing

Improve sleeping

Improve energy levels

Reduce pain and discomfort
There really are no words I can use that will fully cover how grateful I am for Dr. Saigal! I made the perfect choice with him. He's so caring, honest, genuine and a master of his craft. He tells you there's no perfect nose, but what he did for me is perfect and has given me confidence again and gave me my life back. I will be forever grateful for Dr. Saigal and his amazing office!
What will my recovery be like?
Patients typically need five to seven days to rest and heal after sinus surgery. You should avoid heavy lifting and aerobics until the doctor clears you for such activities. You will receive a detailed aftercare plan with instructions for sleeping, showering and eating following your surgery. Dr. Saigal will schedule you for regular follow up visits to ensure your recovery remains on track.
What is the cost for sinusitis treatment?
Dr. Saigal will present you with a detailed quote once he has listened to your concerns, examined your nose, and made his best recommendation for how to remedy the problem. Our office is happy to assist you in filling out insurance paperwork and applying for financing from a variety of healthcare lenders.
Why choose Dr. Saigal in Orlando for sinus surgery?
Dr. Saigal is an authority on surgical rhinology—surgery of the nose and paranasal sinuses. He is trained in minimally invasive in-office balloon sinus dilation, as well as advanced Image Guided Endoscopic Sinus Surgery using the Medtronic Surgical Navigation system.
As a veteran nasal specialist, he can offer these treatments often in combination with procedures to improve nasal airflow along with nasal appearance. These treatment options will be discussed during your consultation and customized to your personal needs.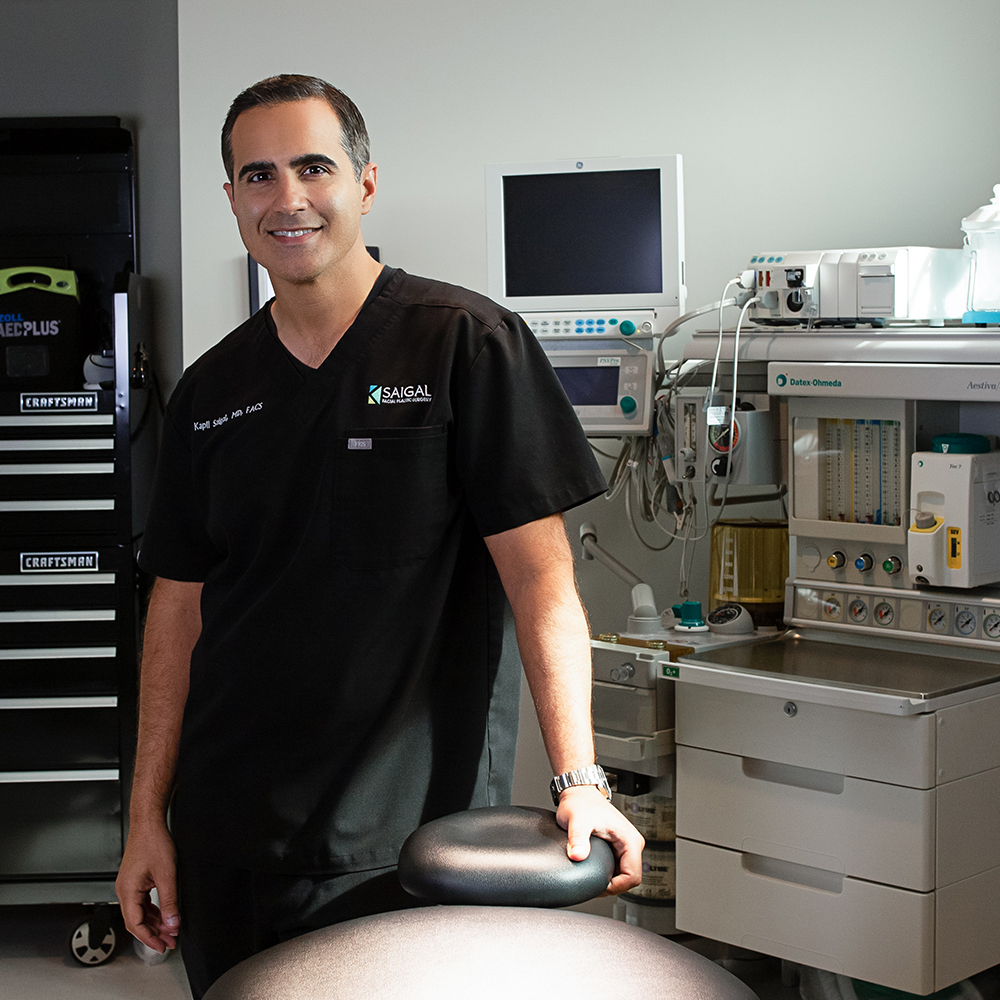 Who is a good candidate for treatment?
If you are experiencing facial pain and pressure, congestion, headaches or a decreased sense of smell, sinus surgery with Dr. Saigal in Orlando may help you get your life back on track.
Dr. Saigal asks that all patients be of sound mind and body, and that they are realistic in what they hope to achieve with their surgery. Many clients undergoing functional nasal surgery will also opt to improve the cosmetic appearance of their nose, and Dr. Saigal is happy to oblige. During your private consultation with Dr. Saigal, he will examine your nose and advise you of the excellent options available to help you breathe easier and look better.
Joey
The best thing I ever did was go to see Dr. Saigal, he operated on my sinuses and made me feel new again. My sinuses infection went away and now I can breathe ...
My husband had very bad issue with Sinus infection and also had dental work done, which did not make the sinus infection any better. We decided to go to Dr Saig...
Travis & Christina
On all aspect levels would review Dr. Saigal and his office a 5/5. Dr. Saigal has been my doctor for different sinus problems and ear infections. Every visit he...
Diana
My experience with Dr. Saigal was absolutely perfect from start to finish. He explained my procedure in detail and answered all questions that I was concerned w...
Mr. W.
Dr.Saigal is and excellent surgeon and straight to the point. I suffered for perhaps a decade with severe sinus problems, deviated septum,collapsed nasal valve ...