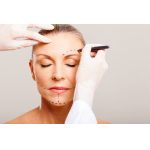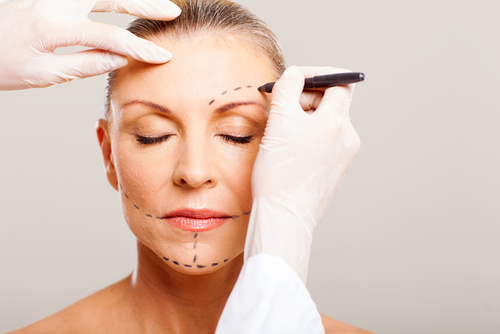 When you want to improve the condition of your face, consider the benefits of a mini face-lift rather than a total face procedure. There are five things that you should know about undergoing this type of surgery.
A Mini Face-lift Focuses on the Jowls and Lower Facial Area
While a total face-lift will involve lifting and repositioning the skin on the total face, including the forehead, a mini face-lift is designed for improving the condition of the skin on the lower face and jowl area. This type of surgery can reduce the ugly folds along the nasolabial areas of your face. This is the part of the face that begins to age first, and with its repair, you can look several years younger with tighter skin that isn't sagging from your cheeks.
Fewer and Smaller Incisions
A plastic surgeon can make fewer and smaller incisions on the face for a mini face-lift. This means that you won't have as many scars to cope with later, so you won't need to apply as much makeup on your face. There is also less chance of an infection in the incisions because the cuts are smaller. Most mini face-lift incisions are made behind the ears where no one else can see the cuts. Talk to your plastic surgeon about the placement of the incisions so that you will understand the process.
A Plastic Surgeon May Use Additional Procedures
Your plastic surgeon may combine your mini face-lift with other less invasive procedures such as filling any hollow depressions in your cheeks with dermal fillers or injecting Botox into your skin to reduce folds and wrinkles. Your surgeon can also use a cool laser to tighten your lax facial skin with a skin resurfacing technique. If your surgeon believes that these extra procedures are beneficial, then he will talk to you about it before the mini-face-lift begins.
You Can Recover Faster from Your Plastic Surgery
With a less invasive procedure with smaller and fewer incisions, you can recover faster in the medical facility and at home. In addition, you will need fewer supportive bandages and less pain medication. You won't notice as much swelling or bruising from this less invasive procedure. However, you will still have a fantastic result with a more youthful looking face. If you have never had a plastic surgical procedure before, then a mini face-lift is a great way to learn how your body and mind can handle the process of recovery.
Choose a Board-certified Plastic Surgeon
It is important to find a board-certified and knowledgeable surgeon such as Dr. Kapil Saigal who can examine your face to understand your anatomical features to plan a mini face-lift that will make you feel and look younger. Contact our office today to schedule an appointment with Dr. Saigal for his expert opinion and for a complete evaluation with medical images to determine how a mini-facelift can change your facial appearance.