Nasal Valve Collapse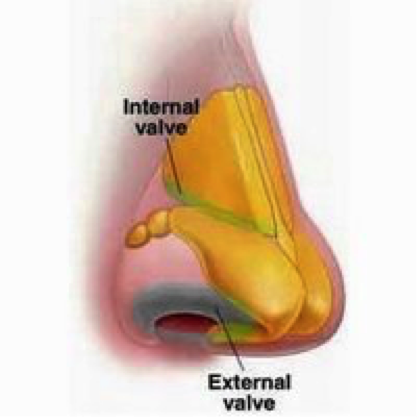 Where is the valve of the nose?
The nasal valve is the narrow area in the front of our nose that can contribute to the most resistance in our airflow through our nasal passages. There are actually two components to the valve, internal and external, and obstruction in this region can be fixed (all the time) or dynamic in nature (occurring during inhalation).
Nasal valve collapse happens when the airway's narrowest part becomes weakened and interferes with the flow of air through the nose and sinuses.
What causes Nasal valve collapse?
Previous nasal surgery

Nasal trauma or fracture

Congenital weakness of the nose

Aging (the aging process naturally weakens the support of the nose)
Over the Counter Remedies:
To compensate for this, many people use over-the-counter remedies such as Breathe-Right Strips or nasal stents to improve airflow.

Surgical correction
The majority of patients who are diagnosed with nasal valve collapse elect for surgery to permanently correct their symptoms. Improving the structural support of the nostrils using cartilage grafting can decrease collapse.
During surgery, your doctor rebuilds your nose to give it more structural support. Most often, a cartilage graft called an alar batten is needed to create this stability.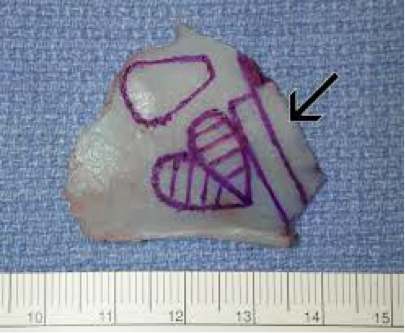 Overall, doctors and medical researchers agree that surgery is the most popular and most effective treatment option for nasal valve collapse.
This procedure may be combined with more extensive reconstructive surgery on the external framework of the nose. Since nasal valve collapse can negatively affect your health, surgery to correct this condition is not considered elective or cosmetic. As a result, your insurance carrier is likely to cover the costs of surgery, leaving you with little to no out-of-pocket costs depending on your individual policy.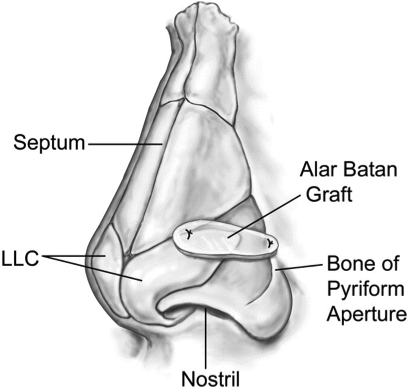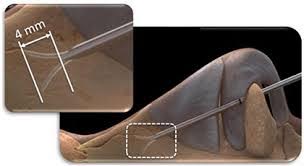 Latera Intranasal Implant