Tips for Anti-Aging Lip Treatments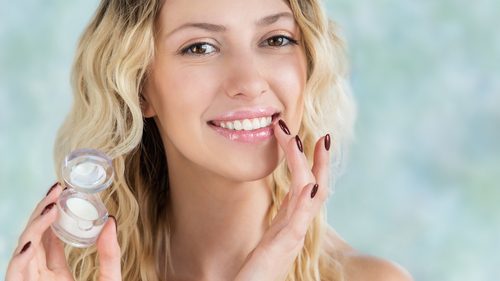 Aging is inevitable and there are thousands of creams for the face, neck and hands to help slow the process. But what about your lips? We all keep our lips moisturized with our favourite chapstick and that should be enough, right? But lip balms alone won't stop the aging process of our lips. Eventually, our lips will lose their volume and lines will occur that will show early signs of aging. This often occurs in smokers, overexposure to the sun, those with pale skin or pursing your lips for photos which adds to the problem. With a problem, there's a solution and we're here to provide it. There are plenty of beauty products and procedures that will keep those lips luscious and looking young, and here are the top four lip treatments to consider.
Lip Serums

Lip balms are now made with anti-aging ingredients while providing the dose of hydration needed. Any lip balm that contains retinol is the perfect aid to increase collagen and fade dark spots. Other lip treatments that include ceramides and hyaluronic acid are perfect too and will gradually stimulate a plumper look. Another tip to consider is to treat the skin around your lips as well. Apply the serum to the surrounding skin daily for maximum benefits.
Peels and Lasers

Sometimes topical treatments just won't cut it and a professional has to come in to save the day. Peels and lasers are great options to help reduce fine lines and dark spots that progress over time. Chemical peels that contain alpha-hydroxy acids paired with a skincare regimen with skin brightening products will improve the overall look of your lips. Microneedling can also be an option that create tiny injuries to your lips that stimulates elastic and collagen production and cuts the downtime for recovery.
Lip Augmentation

If all else fails and nothing is really doing the trick, try a non-invasive lip enhancement. Lip enhancement fillers like Juvederm and Restylane are options to improve the shape and symmetry of lip to achieve a natural and full look. Keep in mind that too much of good thing can be bad too. Be sure to choose a experienced doctor to enhance your lips to the correct proportions for your face to avoid going too big.
Perfect Candidates for Professional Treatments

The perfect candidates for this procedure are those who are not pregnant or breastfeeding, and don't have a history of keloids and severe allergies. If you have a recurring herpes complex breakouts, your doctor will need to prescribe an antiviral medication to you pre- and post- op to prevent breakouts.
What look are you going for? Ideally, the "perfect lip" is soft, symmetrical, smooth and plump. A more youthful lip has an upper lip that has greater volume in the middle and sharp lip line, and the bottom lip is greater in size than the upper lip with a natural dumbbell shape. This look is easily attainable with a quick trip to a local beauty store or appointment with your physician. Do your research and let your doctor decide the best options to achieve your desired look.