Submental/Chin Liposuction: What is it? What can you do about it?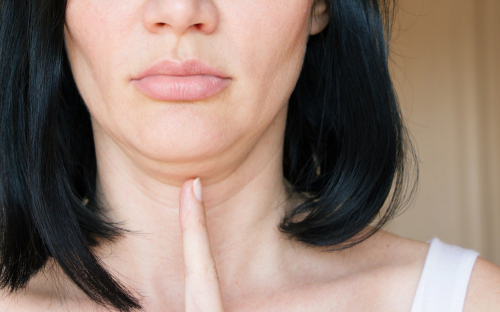 Just about everyone has some aspect of their body that they are not completely satisfied with. For many, the presence of a pronounced double chin can be upsetting. As such, it is natural to want to do something about it.
How can you get rid of a double chin?
For individuals who just do not like their double chin, submental liposuction may be the answer. This surgical procedure has helped thousands of people to improve the appearance of their neck and chin area over the years.
Which patients are good candidates for submental liposuction?
Submental liposuction is best performed on patients who present with a fatty double chin or otherwise heavy neck area. For these patients, submental liposuction can have truly incredible results.
However, patients who present with loose skin or very minimal chin fat would likely benefit from an alternative procedure. During your initial consultation, Dr. Saigal will be able to let you know which option is right for you.
How does the submental liposuction procedure work?
The submental liposuction procedure is a fairly straightforward one. The surgery is minimally invasive and usually requires no more than 3 or 4 tiny incisions in the patient's chin area. Using these incisions, the plastic surgeon is then able to refine and sculpt the patient's chin and neck.
In the vast majority of cases, the submental liposuction procedure can be carried out while the patient is wide awake. This is done through the use of local anesthesia. Of course, if the patient is combining the submental liposuction procedure with another more intensive one (such as a blepharoplasty), IV sedation would be recommended.
If you have any preferences regarding anesthesia or incision locations, you can share them with Dr. Saigal during your first consultation. He will work with you to develop a surgical plan that suits your preferences.
What can patients expect after their submental liposuction procedure has been completed?
In most cases, the submental liposuction surgery can be completed in around an hour. Patients will be able to go home shortly after the procedure has been completed. Though each patient is different, most will have completely recovered from the procedure within around 3-5 days.
In order to ease your recovery process, you should keep your head elevated, take painkillers as advised by your doctor, and ice the impacted area as directed. Though these first few days can be tough, it will be worth it when you see the final results.
Dr. Saigal has spent years perfecting the skills needed to perform a successful submental liposuction surgery. He and his team are committed to delivering natural-looking results without ever compromising patient safety. To learn more about how Dr. Saigal and his team can help with your submental area, call today to set up a consultation.