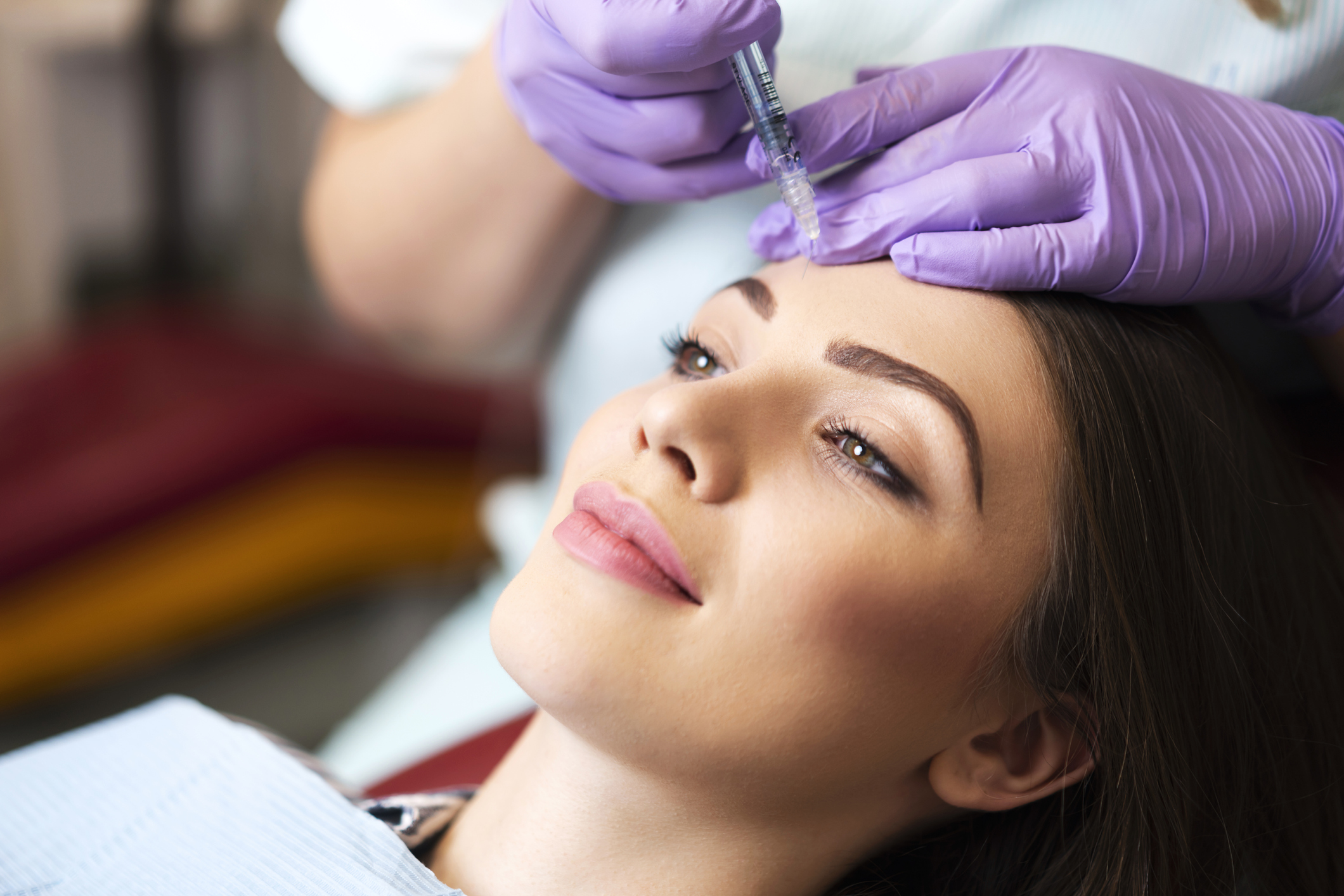 Botox injections are incredibly popular cosmetic treatments for dynamic wrinkles, i.e., those wrinkles that set in due to repeated use of certain facial muscles in order to speak, to convey emotions, and to express ourselves. Also known as wrinkle relaxers, Botox temporarily paralyzes the muscles responsible for the formation of these dynamic wrinkles, thereby minimizing the deep furrows on your face.
Botox's ability to safely and temporarily paralyze muscles makes it incredibly useful in various situations. Besides cosmetic treatments, it can also be used to treat hyperhidrosis (excessive sweating), migraines, TMJ disorders, and other problems. However, its most popular function is as a wrinkle relaxer, specifically in treating forehead wrinkles, crow's feet, and frown lines.
Forehead lines are the horizontal creases that appear on your forehead when you raise your eyebrows to convey shock, surprise, or frustration. This is one of the most common sites for Botox because the overuse of this region makes the forehead lines set deep into your skin, giving you a tired appearance. Forehead lines happen to be the first signs of aging.
Crow's feet are the fine lines appearing beside your eyes due to the constant use of the muscles around your eyes. These lines usually appear when you squint, smile, or laugh, making them an unavoidable part of aging. The permanent appearance of crow's feet can make you look significantly older than your years. Botox injections relax the muscles around your eyes to smoothen the skin.
Frown lines, also known as "glabellar lines" or the "vertical 11's," are the two lines that appear between your eyebrows when you frown or furrow your brows in concentration. Botox injections temporarily paralyze the glabella muscles to smoothen the frown lines and give you a youthful appearance.
Other Common Uses and Areas Treated with Cosmetic Botox
Treating forehead lines, crow's feet, and frown lines are officially the most common and popular uses for cosmetic Botox. But surgeons often use Botox "off-label" to treat other cosmetic concerns on your face, as well. The following are some of the most common "off-label" uses for Botox:
Bunny Lines:

The deep creases that appear next to the bridge of your nose, extending all the way to the lower eyelid.

Smoker's Lines:

Also known as perioral lines, they appear around your lips when you purse your lips constantly.

Marionette Lines:

These lines appear next to your mouth and extend down to your chin.
Whatever your cosmetic concerns might be, please contact Dr. Saigal to discuss your Botox treatment options today.